Northeast Ohio, Cuyahoga County Residential Real Estate Market Update: Is a Market Adjustment on the Horizon?
In recent times, there's been much buzz about the potential shift in the real estate market. With the unfolding patterns in Northeast Ohio, it's time we delve into the most recent statistics to discern the trend.
I'm Mike Ferrante, leading the 21 Mike team at Century 21 Homestar. As dedicated realtors, our domain stretches across Greater Cleveland and spans the northern half of Ohio. This post promises an insightful real estate market update. Let's dive in!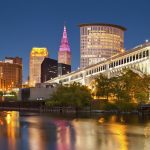 Unpacking the Numbers: Active Listings vs. Median Sale Price
Current Scenario: Inventory experienced a marginal rise last month, climbing from 2066 listings to 2184.
A Look Back: This growth seems relatively less significant when you consider that we had 2640 properties on the market a year ago. Moreover, five years back, the numbers were almost double at 4985.  Such figures indicate that we're still quite distant from an optimal inventory level. Builders are grappling to keep pace, and the incessantly soaring demand from buyers isn't helping.
When we talk about sale prices, they have displayed resilience against widespread speculation of a potential drop. The median sale price last month was $213,000, marking an increase from the previous year's $208,750. Taking a five-year leap back, the appreciation becomes even more evident; the median stood at just $140,000 then.
Sales and Market Activity: A Deep Dive
Current Numbers: August saw 1369 sales, presenting a modest rise from the preceding month's 1266.
Historical Data: In contrast, August 2022 recorded a remarkable 1701 sales, and five years ago, the figure stood close at 1681.
The takeaway? While the number of transactions is experiencing a dip, the prices hold strong, an unambiguous sign of a seller's market.
Moreover, properties in Northeast Ohio are being snapped up at lightning speed, with the median days on the market resting at 14. This pace matches the quick turnover from a year ago and is a vast improvement from the 45-day wait that was typical five years back.
Months of Inventory: A Crucial Indicator
For those unfamiliar, this metric estimates the duration required to offload all available properties given the current sales rate. Presently, this rests at approximately 1.6 months, indicating a strong seller's domain. This reading has been consistent, with the previous year reflecting 1.5 months. However, half a decade ago, this stretched between 4 to 5 months, with the decline commencing around August 2018 when it hit the three-month mark.
Furthermore, the list price to sale price ratio remains at a steady 100%, which deviates from the historical norm of about 96.7%. Gone are the days when offers at 90% of the list price were considered reasonable. In today's fierce seller's market, anything less than the best won't make the cut.
Concluding Thoughts
With these insights in mind, it's evident that the market remains skewed in favor of sellers. Yet, the vital question remains: How long will this last?
If you're contemplating a move or need expert guidance on this market, don't hesitate to reach out. The 21 Mike team stands committed to being your comprehensive partner in all buying and selling ventures. Schedule an appointment with us by visiting 21mike.com.
Stay updated, make informed choices, and happy house hunting!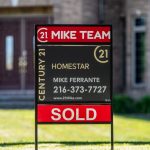 For more great Real Estate content –
You can check out our Podcast FREE BEER AND REAL ESTATE or YouTube for Mike's weekly classes!!!
https://freebeerandrealestate.buzzsprout.com/
SCHEDULE AN APPOINTMENT WITH MIKE: 21Mike.com
EMAIL: MIKE@21MIKE.COM 
CHECK OUT OUR TRAINING VIDEOS ON YOUTUBE: https://www.youtube.com/user/21mikec21
FACEBOOK: facebook.com/21MikeTeam
TRAINING ON  ZOOM, TUESDAYS AT 11:30 EST:  https://bit.ly/3r9Lw2c